You just launched a new website or you implemented Feedback Company's rich snippets in the widget and you are waiting expectantly for the results to be visible in the Google search results. However after several days no changes have appeared. In this blog you will read more on how you can assist Google to index your pages earlier.
Firstly, log into Google Search Console or create an account.
Is the first time you will let your website be crawled by Google bots? Then add you website in Google Search Console (this can take a couple of days). Go to the sitemaps folder and enter the sitemap URL of your website. When you click on sending, Google bots will search for your website.

Do you want to re-index a URL? Then click on URL-inspection in the left sidebar. The URL that you want to get indexed will be requested, fill in the URL. Google search will show if the URL has already been indexed or not.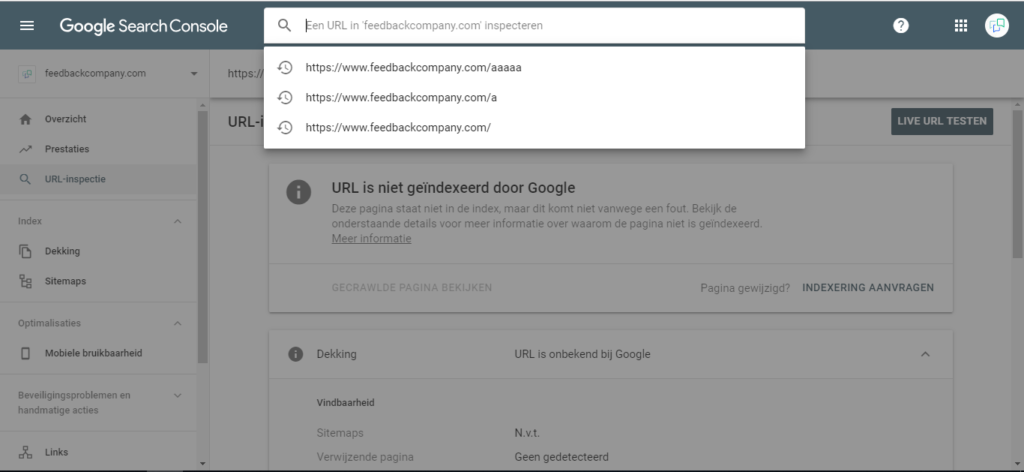 When the URL has not been indexed yet this will be indicated, then click on "Request for indexing" to apply.
Has the URL already been indexed (see image below), however the changes you made are not visible with the organic search results yet? Then make another request to Google for indexing.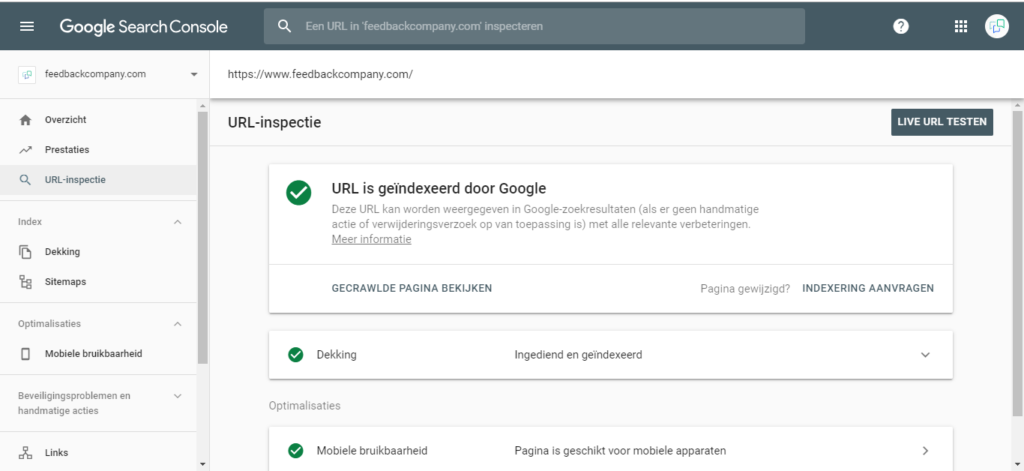 You helping out Google by reporting a change on your website and having it crawled again is very much appreciated by them. So, does anything change on your website? Report this to Google by following the steps in this blog, and make use of the advantages of having your website indexed earlier.