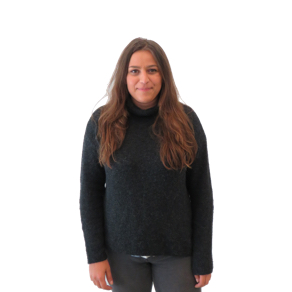 Dragana Dokic
Business Developer
Global e-commerce sales are expected to reach 4.88 trillion USD by 2021 and we want to make sure that your business will make the peak! That's why we have put together #5 e-commerce trends how you can increase your sales and gain competitive advantage along the way. Keep on reading and get your shop ready for 2019.
5 new year's resolution for your online shop:
#1 SOCIAL COMMERCE
2019 should be all about improving the shopping experience of your customers on social media. Did you know that:
Instagram has 1 billion active monthly users?
500 million of those are active on a daily basis! 
In the good old days those platforms still served as communication channels for friends and family, but those days are long gone. Today instead, they create amazing opportunities to reach your customers and boost your sales.
You might already be using Instagram and Facebook to drive traffic to your online store but with such a huge user base we suggest taking it one step further with Social Commerce.
So, instead of redirecting your customer from your Instagram or Facebook page to your shop, you offer selling directly on the social media platform. You can easily transform your Instagram and/or your Facebook page into a social storefront where your customers can purchase your products directly – without being redirected. 
#2 SAME-DAY DELIVERY
The customer's voice has never been as strong as it is today! Consumers want convenience and are becoming more open about what their needs are.
And they need: FAST DELIVERY
Today you are not only competing on prices, customer service or webshop design, but also on how fast you can actually delivery your products. Let's be honest – no one wants to wait for their product to finally arrive. That's why we suggest you offer same-day delivery options to your customers.
Don't listen to us – listen to your customer:
80% of surveyed consumers claim that they want same day delivery options 
61% of them stated that they want their packages ever faster – 1 to 3 hours after placing an order
#3 MOBILE FIRST COMMERCE
We urge you to take a closer look at your customer's preferred way of shopping online! The number of smartphone users is expected to increase to 287 billion smartphone users by 2020!
Here are some more statistics to amaze you:
51% of customers say that they use mobile devices to discover new brands and products
Google states that 40% of online transactions are now done on mobile
Experts predict that mobile commerce will make up 45% of all e-commerce activities by 2020!
Mobile shopping is currently the fastest growing segment. So, you have to make sure that your customers get a smooth experience on your webshop. If your webshop isn't mobile first friendly – you know what to do now!
#4 EASIER CHECKOUTS
Approximately 70% of shopping carts are being abandoned! Here are our tips how to decrease abandoned carts for your store:
Consider a 1-page checkout instead of a multi-step checkout. This makes the entire checkout process much easier and convenient
Provide your customers with a social login option such as Facebook or Google. This way is much more convenient and safes the customer some time.
Guest-check-out option. One of the biggest reasons for abandoned shopping carts is to force customers to actually log-in or register.
Implement a trust symbol. This shows to be especially effective with first time buyers. Show them that they can trust you by implementing a trust symbol at the check out stage.
#5 CUSTOMER FEEDBACK
It's by far not enough to place a third parties review widget on your shop and call it a day. You need to make the best out of your
customer reviews. Online shops that prioritize and improve based on their collected customer feedback are gaining much more loyal customers because they are actually improving their business based on them. If you are still not collecting reviews – we suggest starting with it ASAP!
With customer reviews you:
Improve overall shop performance
Gain competitive advantages
Gain more loyal customers
Increase trust
Get to learn from your customers
You can already start collecting reviews starting at $69/month with our review platform. Request a free demo and gain more insights!