Product reviews

can boost your sales up to 18%
N

Start within 1 working day
N

Start within 1 working day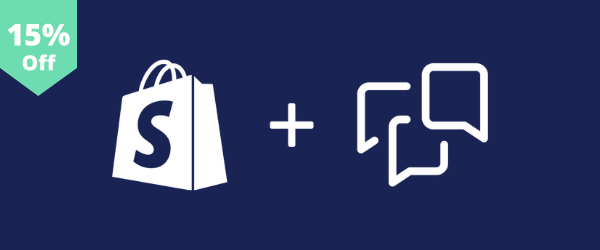 Pre-order Shopify!
Is your webshop or website running on Shopify? Great! Soon we will launch our user-friendly plug-in in the Shopify store. Super simple to collect automated reviews about your products and/or company. The plug-in can be set up in just a few clicks. Starting today, we'll give a 15% discount to the first 50 organizations that sign up. So you're not tied down to anything yet. Do you already collect reviews at Trustpilot, TrustedShops or another official Google Review Partner? Then we will import them into our tool so you are not starting from scratch.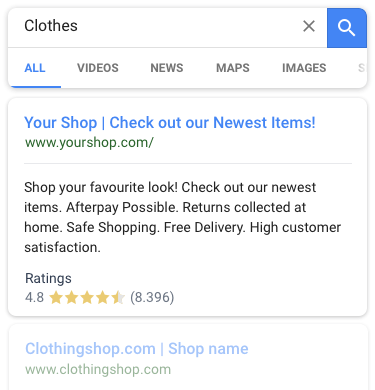 Do you advertise on Google? Smart! Add reviews to Google Ads campaigns to increase click-throughs and reduce acquisition costs. This will result in the famous yellow stars.
Up to 17% more clicks on your ad
More visitors = more turnover
By publishing the results publicly on your website through our publication widget, the quality and reliability of your organisation becomes clear to everyone. This helps you to retain and convince customers.
To be placed on all websites
Balk
This widget fills 100% of the width of the block it is in.
Small
Complete your widget with one or more random reviews.
Large
Complete your widget with one or more random reviews.
Sticky
This widget is fixed on the right side of your screen, even when the user is scrolling. After a click on the widget, it slides out and displays the reviews.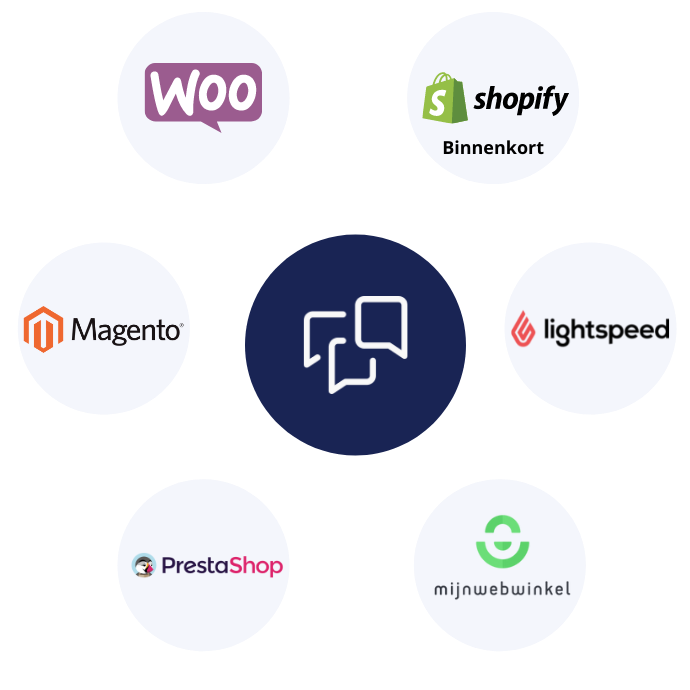 Through Feedback Company's portal you can set up an automatic link with your web shop or CRM system, so you can automatically send invitations after a purchase on your web shop.
Automated invitation after purchase
Linkable to all popular CMS
Invitation
Customise the invitation text with your logo or choose one of our templates.
Review page
You get your own company page with all the reviews on it, which is easy to find in Google. Including a link to your webshop.
Trigger setting
Receive an automatic e-mail when a negative review comes in. This way, you can act and manage quickly.
Connection
Automatically send invitations via your webshop, CRM, CMS or other application? No problem at all. Our API link takes care of it.
Widget
Place 1 of the 6 review widgets on your own website. This ensures reliability for orientating visitors.
Questionnaire
Always wanted to know and measure something with your customers? Compile your own questionnaire or choose one of our templates.
3,000+ organisations preceded you
Reviews are invaluable. Feedback allows you to show that you have what others are looking for.

Saskia Mey
Van Gogh Museum
Reviews help to convince customers who have doubts or do not (yet) fully trust the web shop, resulting in more sales.

Kemal Tas
Ledstores Europe
Reviews are essential. Thanks to feedback, we have more customer data and indirectly, our sales increase.

Matthijs de Vogel
Laudius Thuisstudies
Start today with feedback!
Start within 1 working day
Build your own questionnaire
API GET voor custom review widget
Build your own questionnaire
API Get voor custom review widget
Build your own questionnaire
Meet?
Complete the form below and we will be happy to help you.