At Feedback Company, we are constantly reflecting on our way of working and whether we can make improvements in it. One of the improvements we will be implementing in our platform in 2021 is that we will be working with monthly releases. Every month we will come up with a new release in which customer problems are solved or new things are added.
September 2021:
Our latest release is all about greatly improved user management and optimal security of users and the portal. On this page you can read which adjustments have been made. The most important change is the ability to log in via different users!
Login
All users within your organization have their own account. Still need an extra user? Request this via Feedback Company Customer Support (
helpdesk@feedbackcompany.com
). We use this method because security is very important to us.
Are you logging in for the first time on or after September 23? 
You can just use your current login details, however we ask you to fill in your first name, last name and email address. A user will then be created and linked to that email address. After completing the form, an email will be sent immediately for verification. Email not received? Check your spam folder. Follow the instructions in this e-mail.
If your password meets our improved requirements, you can log in immediately with your email address and known password, this is now your user. Is the password you used not strong enough? Then we ask you to enter a new password. If this optional step has also been completed, you can re-enter the portal and read about further changes below.
Note
: It is not intended that you share your account with colleagues or others. If you need multiple users, request them through Feedback Company Customer Support (
helpdesk@feedbackcompany.com
).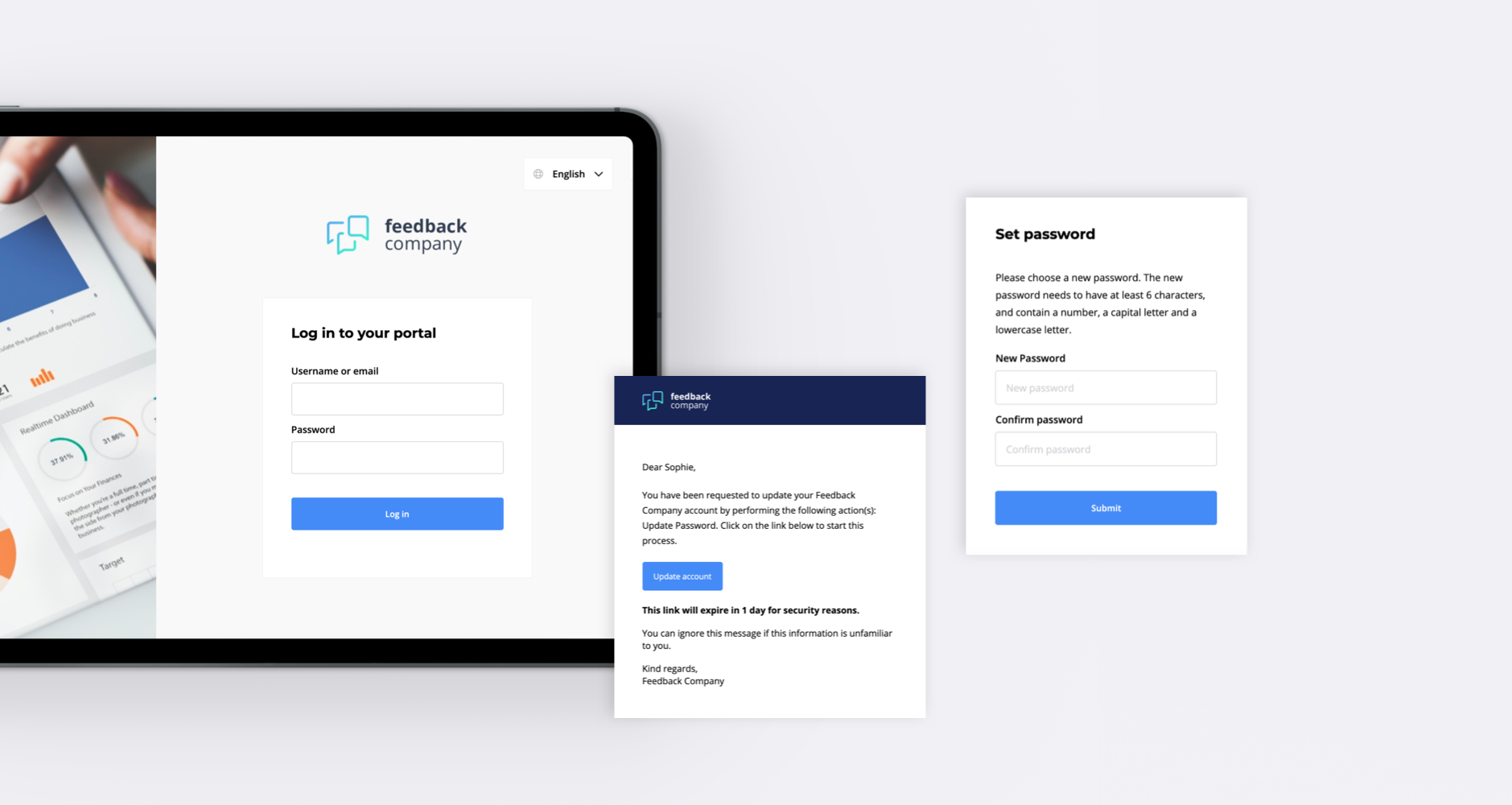 Homepage
The homepage has been given a completely new design. For this, usability is key. From the homepage you can easily navigate to your company reviews, unread reviews and collected reviews. In addition, recent updates are described and you can directly get started with, for example, your review invitations or feedback form.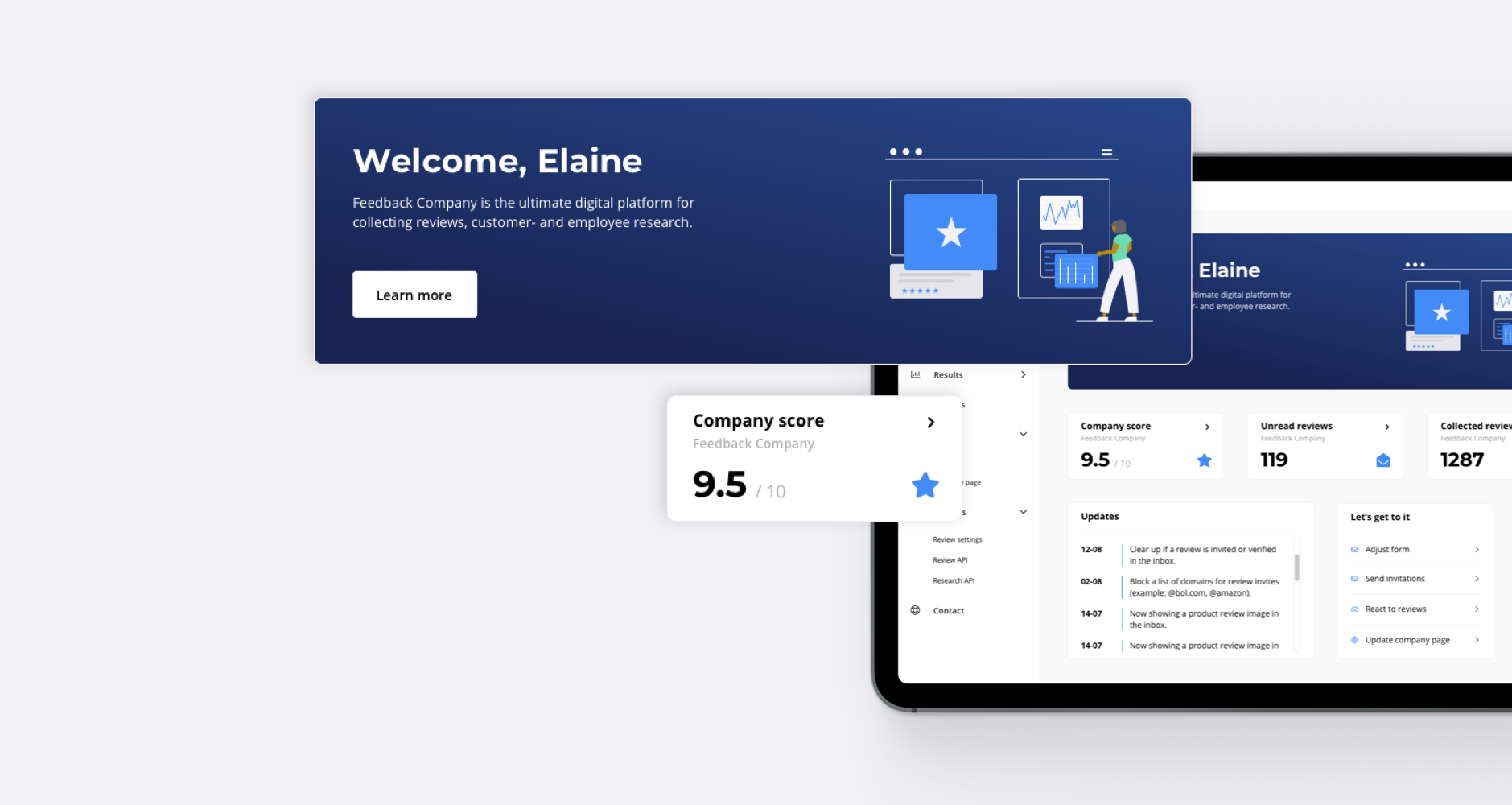 Navigate
Do you have multiple domains? Then you will notice that the domains are disconnected from your account. It is still possible to navigate between your different domains. However, the place for this has changed. When you click on the name of the domain in the top left corner under the Feedback Company logo, the other domains appear. This way you can easily switch from one domain to another.
Widgets & Company Page
Are you looking for the widgets? They are now located under Online sharing. Here, as you are used to, you have the choice of a bar widget, small widget, large widget or sticky widget. In addition, under the heading Online sharing, there is also Company Page. Here you can customize all your company page settings. From company logo and company name to contact details and adding your quality features.
Settings
Settings is divided into Review settings and Reviews API. Under Review settings you can set notifications and for example specify whether the reviewer receives an email when you respond to a review. Under reviews API you will find everything you need to set up a successful automatic connection for sending invitations and receiving reviews.