Feedback Company guidelines
Share your experience honestly and safely
Who are we?
Feedback Company collects customer feedback for companies. This feedback, or review, is important for them to know how the company is performing, but new potential customers also use these reviews to determine whether they'll make a purchase. We therefore thank you for using our system to write a review, but it must comply with a number of rules:

You have purchased something or had an experience
If you had an experience, purchased a service or purchased a product, you can leave a review with us for this company.
What is included in a purchase or experience?
A purchase means that you've paid for a service or product, which gives you the right to write a review about the company in question with Feedback Company. A purchase is (often) a combination of contact and buying something. 1 review may be written about 1 purchase/experience.
An experience can arise based several contact moments; a visit to a store, e-mail contact, contact over the phone and/or chats with an employee give you the right to write 1 review.
When you are old enough to order from the company, you're allowed to review.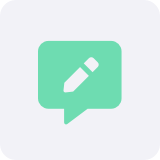 What is allowed in a review and what's not?
It's important that your review is written based on your opinion and your experience. A review based on 'hearsay' is not an experience you've gained yourself and is therefore not allowed. It should be your experience and your opinion.
What's considered to be an experience?
We ask you to always share your experience with us as extensively as possible. When a purchase has taken place, it's good to think about how you experienced the organization. What went well, what didn't, what are the pros and cons, etc. This can only help our customer and their potential customers further.
However, a review based on an experience (not a purchase) has a number of restrictions.
Unfortunately, an experience based on (for example) just looking at the website or contacting our customer without receiving a response is not sufficient for a review on our platform. There must have been interaction with the company.
By assessing the company without a purchase via a review based on their price, product (which they do or do not offer) or payment option (missing a provider) is unfortunately not sufficient for a review with us.
Our platform is not intended to respond to others reviews or company response with a review, so this is not allowed.
Owners, employees and those closely involved are not allowed to review the company.
Review your recent experience
The experience gained (for example) a year ago is not relevant today. It's important that your review is based on a recent experience or based on a recent purchase from the company being reviewed. A relevant review is written on your own initiative within 3 months after gaining this experience (without invitation) or within the same period of time after being invited.
Review is linked to your existing email address
To write a review, a valid email address – private, general or personal work email address – is required. This email address is kept away from everyone except Feedback Company and the specific company being reviewed. Both parties can approach you about your review for verification or clarification.
If you have been asked to complete an anonymous survey, the email address will not be visible to the company, but it will not be online either. Verification will therefore not take place.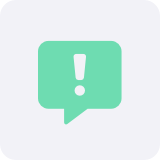 Keep it neat and ensure a neat review!
Share your opinion, but keep it civilized.
What is not allowed?
Threats, lying, discrimination, hate speech, intimidation, blackmail, or belittling and/or direct insults of any person are not allowed. Attacking people or staff directly is also strictly prohibited in a review.
Traceable personal data does not belong in a review. This applies to your data, but certainly to someone else's data. Think of a first and last name, address, age, telephone number, place of residence, etc.
Only a first name is possible, but a combination of first name and place of residence are traceable personal data. No one can judge how others perceive this, so keep this information away from your review as much as possible.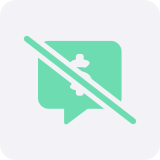 Don't advertise
Our platform is not intended to convince others how good a different company is. It is therefore not allowed to promote another party, product or person in your review. Share your opinion, but don't advertise another company or product.
What if my review does not comply with the guidelines?
If a review does not comply with our guidelines, Feedback Company has the right to censor the review or take it offline. When this occurs, you will not be notified. Reviews are systematically and manually checked, but a review can also be reported to us, then we will act based on the rules above. If you have any questions about our guidelines, reviews or your review, please contact: helpdesk@feedbackcompany.com
Terms of use
By leaving your review you agree to the following terms of use:
You declare that your review complies with the house rules;
You agree to be the sole author of your review and you voluntarily waive all rights therein;
Feedback Company and the relevant company may use your review in any form at any time and in their sole discretion without any form of compensation to the author;
After verification, reviews are posted on the company page at Feedback Company and passed on to Google. Google can use the review to show stars for the company with their ad in Google ads. The email address is not shared with them, only the review;
Feedback Company has the right to remove, censor, refuse or temporarily not publish the review;
You agree to indemnify Feedback Company and/or the relevant company against all claims, demands and damages (actual and consequential damages) arising from non-compliance with the guidelines and conditions;
Feedback Company excludes (to the extent permitted by law) any liability for damage resulting from the collection and/or content of reviews;
You agree to the storage of personal data such as your name, e-mail address and IP address in accordance with our ⦁ Privacy Statement;
Dutch law applies to the guidelines, the Terms of Use and the Privacy Statement. The Dutch court has exclusive jurisdiction.