Make use of our API
With Feedback Company's API credentials you are enabled to;
– display your reviews in a custom widget or custom review page
– organise en analyse extensive datasets on your reviews.
Read more about the functions and possibilities of working with an API.
Display your reviews
With Feedback Company's API (Application Programming Interface) you are enabled to gather your collected reviews and display them on your website according to your preferences. Design a custom widget showing your collected score or create entire review pages to implement on your website. Hereby reviews can be displayed so they fit your website design and rich snippets can be implemented to improve results in search engines.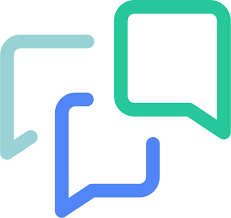 Analyse data
The API allows you to get access to extensive datasets on your reviews collected. It helps you to gain more insights on your consumers by sorting and analysing the data. Find out how several categories are rated and gain specific details on what, when and by who reviews are submitted.
How does it work?
An API is like a waiter in a restaurant who talks to the customer, takes their order and passes it on to the kitchen. But in our case, your existing systems are the customer and our feedback software is the kitchen.
When working with our API, you will receive Feedback Company API credentials. Use the credentials to receive extensive, accurate and updated data on your reviews. Moreover the credentials can be linked to your CRM system, so the reviews can be seamlessly integrated and displayed on the right place and in the right format on your website.