At Feedback Company we constantly reflect on our way of working and whether we can make improvements. One of the improvements we will be implementing in our platform in 2021 is that we will be working with monthly releases. Every month we will come up with a new release in which customer problems are solved or new things are added.
Key Features and Enhancements March 2021
The updated inbox is now also available for organizations that collect product reviews.
Key Features and Enhancements February 2021
Redesigned Inbox by default
You will now see the new Inbox design by default. Using the banner you can still switch between the new and old Inbox.
Improved review list
The Inbox review list is now loaded with icons to indicate if the review has been revised or replied too. This will make it easier for the Customer to scroll through all the reviews and arrive at the review he/she needs to act on.
Key Features and Enhancements September 2020
All reviews in one list
For starters, we've made sure the reviews are now in an endlessly scrollable list, so you don't have to scroll through your timeline. You can quickly have an overview of the unread reviews and see details of a selected review on the right – all in a single view. On-hold reviews are highlighted in 'red' so that you do not miss them.  You can also see the rating stars and start reading the review even before it is opened!
Filter or search
With the search function you can find the review you are looking for in no time. For example, you can search by name or on the content of the review. You can also use the smart filters to detect negative reviews. We will be adding more filter options in the future.
Getting insights on the reviews
By clicking on the review, the details page is opened. You now know who has left a review and which rating goes with it. Below that you will also find your reaction, the subscores and other responses from your customer. On the right side you will find a summary of the review and you can also see what actions you can take. We will go into further detail on the following actions: to publish, to comment, to send requests for revised reviews and to mark as read.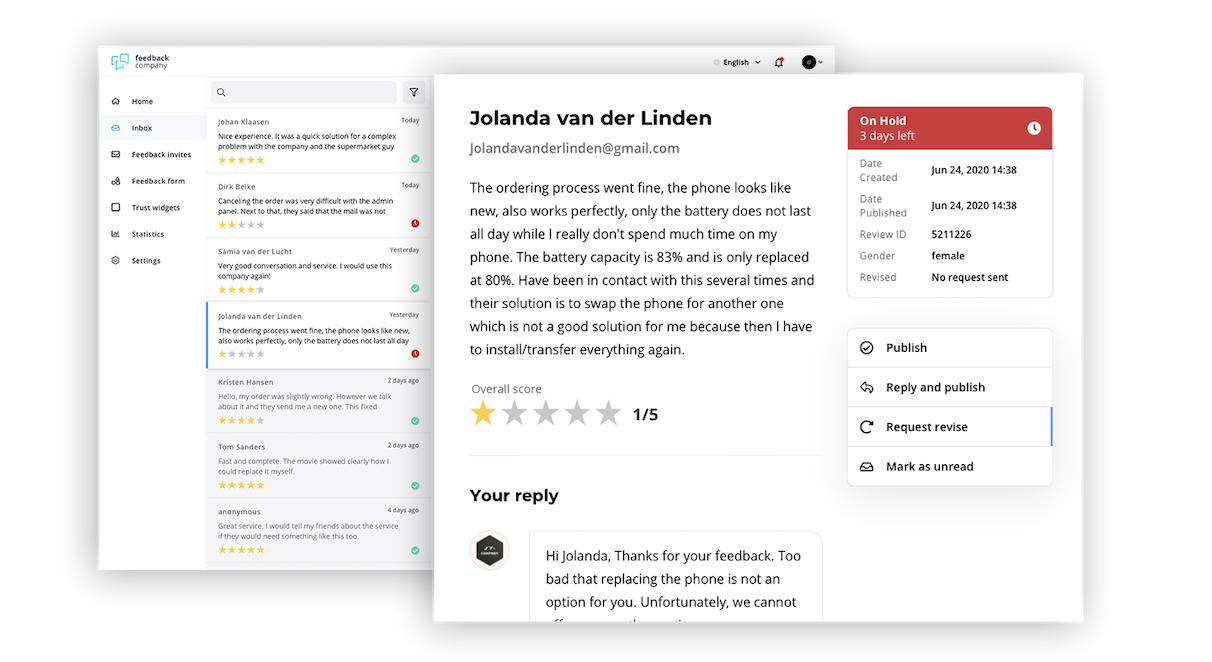 View and take action with on hold reviews
It happens that a customer writes a negative review. At Feedback Company we protect you by ensuring that you have time to respond before the review is published. You can customize the number of days a review is put On hold.
The status widget explicitly mentions the number of days left before the review is auto published. The most popular reaction to such a review is to request for a revision. The action block hints at this button to promote a revision request. Moreover, the block is floating and always visible so that you may continue the flow without scrolling up or down.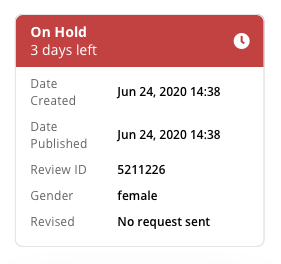 You do also have the capability to Publish a review with or without a reply on the Company page. All actions update the table at the top left so that you always have the latest information.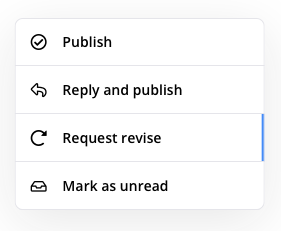 Respond to positive reviews
Fortunately, there are also many positive reviews. It is good for your online reputation to respond to some positive reviews as well. You show that you are dedicated and listen to your customers. With this redesign we have placed your response right at the center of the page for you to read it and update if necessary! Scrolling avoided, again!
Easy to read on all devices – Work from everywhere!
In these work from anywhere times, we do not expect you to be with you computer all the time. The new Inbox is as pleasing on a hand-held device as it is on a laptop. All actions of – Publishing, replying, requesting a revision, and many others can be accomplished on the go!
Better overview and easier action
Within the new inbox you have more insight into the reviews. Whether you want the review to be revised or post a comment is up to you. So you are in control of your online reputation.
Feel free to let us know what you think of our redesigned inbox!