WooCommerce
Using this easy-to-install plugin, Feedback Company customers can collect and publish reviews easily and automatically whilst using WooCommerce. The integration supports both company and product reviews.
Increase trust and optimize conversion by displaying the Trust widget on the webshop.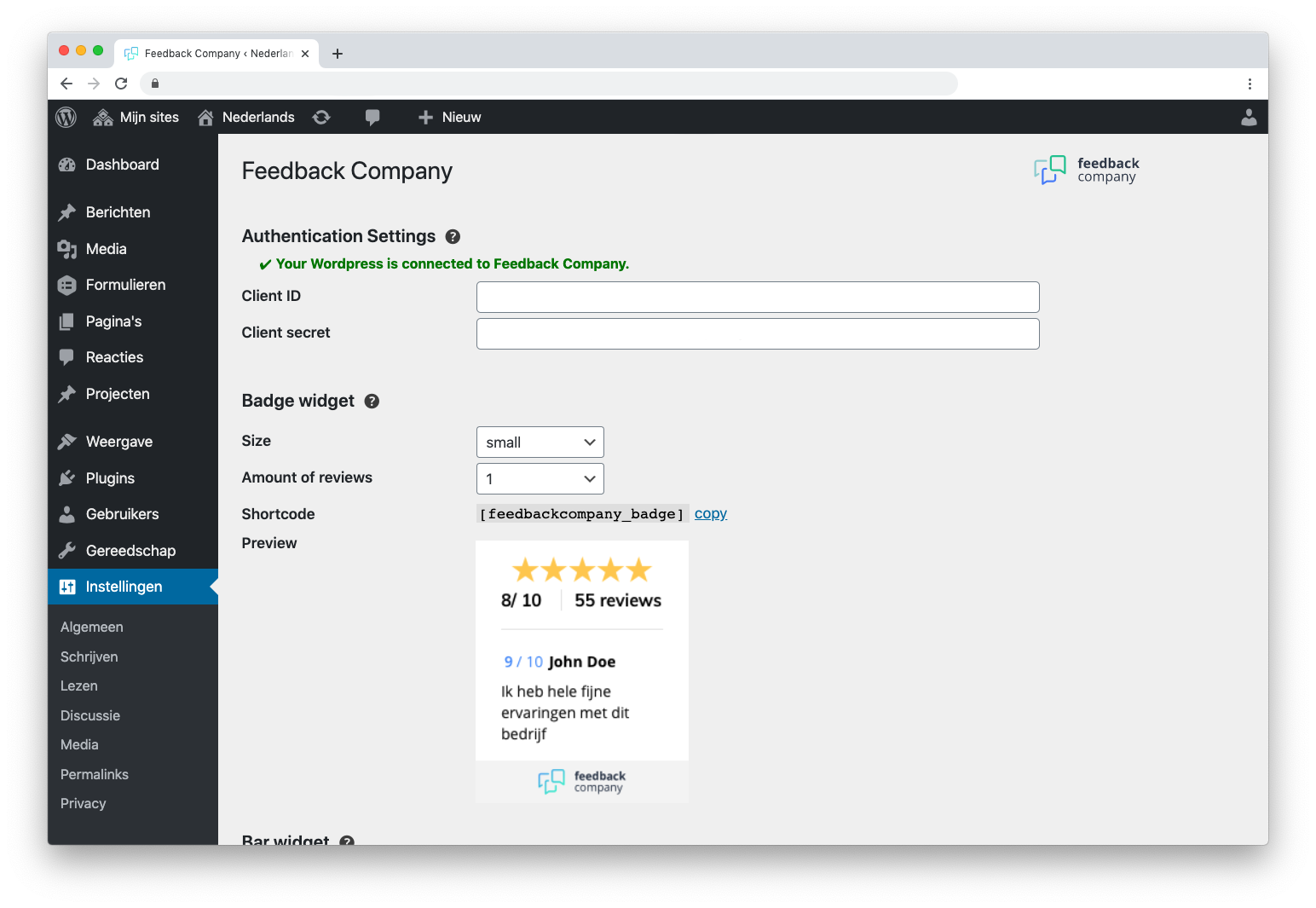 About WooCommerce
WooCommerce is the WordPress e-commerce plugin that makes it easy to sell products whilst using a strong visual design. WooCommerce integrates seamlessly with WordPress and is the world's favorite e-commerce solution. The platform supports your needs to succeed in achieving your online goals.